Strawberry Sorbet
Posted on

20 May 2014

Hey we're heading towards summer, it's time to make ice cream. Okay, you may not be as adventurous as that –sorbet is less work & equally enjoyable. Now, you may not have an ice cream machine (and neither do I) but a food processor or blender is a way to cheat that.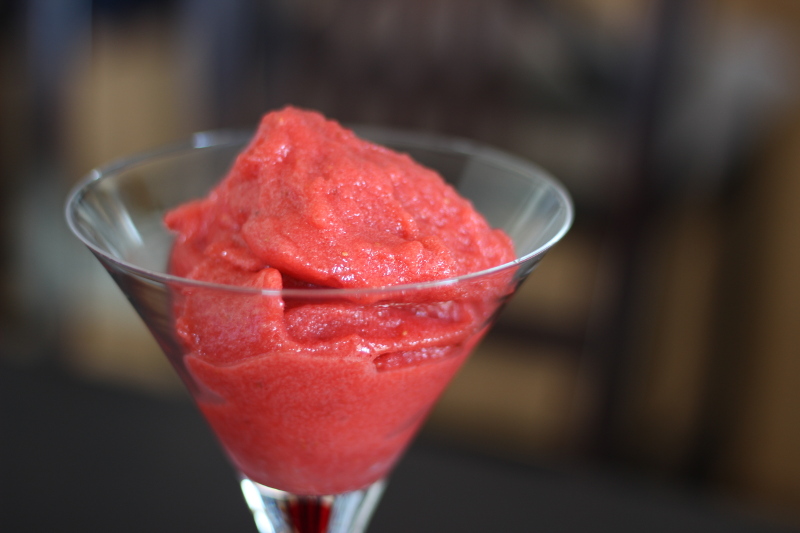 You can use these methods with almost any fruit (or combinations of fruit), I just happened to have & use fresh strawberries.
Ingredients
1 pound / 0.5 kg fresh strawberries, leafy parts removed
½ a lemon, juice of
150 mL simple syrup or 250 mL strawberry preserves
pinch of salt
Directions
In a food processor blend the strawberries, preserves, lemon juice & salt until smooth.
Transfer to a shallow dish, cover & freeze until completely solid, depending on your freezer: 3-4+ hours.
Break up the frozen sorbet and return to the food processor. Blend until light and smooth.
Return to dish, cover and place back in freezer to set.
If it is too hard before serving, let thaw for 15 minutes or so in your fridge.